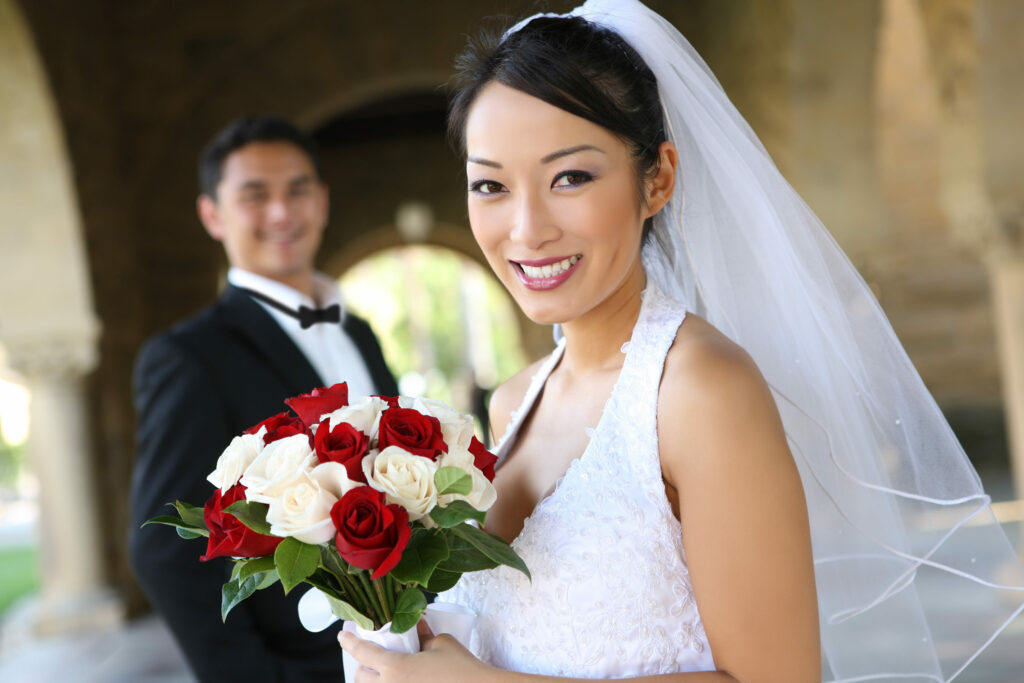 Earlier this month, I attended a wedding. It'd been over 15 years since I last attending one, and this time, it was for my cousin. The event took place over the long Labor Day weekend, and it was a short ceremony, consisting of immediate family (seven of us). Due to COVID-19, my cousin didn't want to have a big gathering, choosing this time around just to share the moment with her closest people.
It was interesting, because prior to the wedding, we only found out about the marriage barely two weeks beforehand. To be honest, we had no idea that my cousin was getting married– honestly, we had no idea that she'd been dating! Everything happened quite suddenly, but it appears that my cousin is happy with this arrangement, and her fiancé (now-husband) seems like a good guy. It was funny that we met him for the first time at their wedding, but I guess better then than later!
The ceremony itself lasted no more than 15 minutes, with the couple exchanging their vows (and the rest of us taking millions of photos/videos, as we didn't hire a photographer). It was then a matter of heading to the wedding reception afterwards, which was basically a late lunch/early dinner at a Chinese restaurant just a mile away from the venue. Again, it was a low-key event, but everyone (including myself) was happy for the newly-wed couple.
Attending my cousin's wedding has also made me reflect on my own wedding. This idea was brought up during the ceremony, when my aunt and uncle subtly asked about my future wedding plans, of which I have absolutely none. I get that they were semi-serious/joking about it, but I will admit that it gave me some insecurities about my own love life.
Currently, I am not seeing anyone, as I find dating in this day and age to be frustrating and unfulfilling– I've discussed it several times on my blog, but after having tried online dating (and even getting into a brief relationship), I'm just not feeling it, the pressure to find someone just for the sake of getting married. Of course, I'd like to date, but finding someone whom I'm happy with has proven difficult. Especially via online dating, which I don't intend on returning to anytime soon– at this point, I'd rather meet someone in real life, however long that'll take…
Although times are changing, my family still remains quite traditional in the sense of getting married. In other words, they want the younger generation like myself to find someone to get married to after establishing a career for themselves first. I've just come around to establishing my career in the government a month ago, and I'd like to work at developing that for another year or two before I even think about marriage. I'm 28 years old, and I find this sense of cognitive dissonance in myself: I know I'm still young, but I also know that I'm getting older and I know that the pressure to get married is only going to increase in the years to come. Heck, my cousin who just got married is 37 years old, so I can empathize with that.
Anyway, I had a good time at the wedding. It was also great to see my cousin, aunt, and uncle again, considering we hadn't seen each other for almost a year (thanks, COVID-19). Meeting my cousin's now-husband was pleasant, too, as he seems to be a cool guy. I wish them a happy marriage and life together and, who knows, maybe there will be a bigger wedding for them after the pandemic ends. Congratulations! 🙂
— The Finicky Cynic
Check me out on Facebook! https://www.facebook.com/thefinickycynic