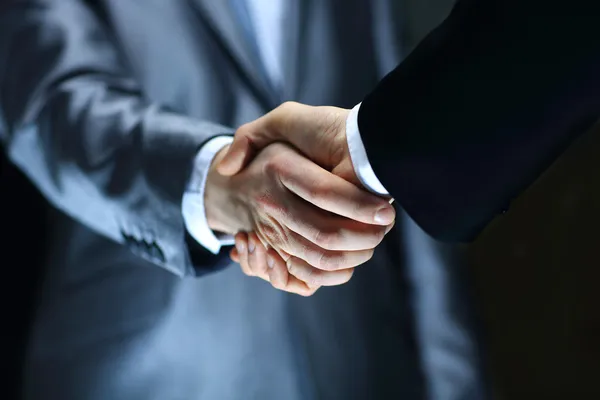 It has been a minute since I last updated you on my life, but I guess it's better now than never to announce that I have a job! I just signed the paperwork last week and I officially started this week. Kind of surreal to be back in the workforce, especially after over four months of unemployment…but I'll take what I can get.
The caveat, however, is that this job is by no means a permanent one. It's seasonal, and it's not meant to last more than a couple of months. It's temporary work and, while it might not be what I wanted, it pays pretty well (it's well-above the minimum wage) for relatively-easy work. I won't specify what my duties or position are, but I will say that it's for the government.
These past four months since getting laid off have been both a blessing and a curse: I didn't really love my previous job, for I was only working part-time and late hours, as well as the fact that it was a pretty physically-demanding job that exhausted me. Getting laid off was good in that respect that I could have a regular sleep schedule again, as well as return to passions I put off while working, e.g. exercise, musical instruments, writing. It also helped me *kind of* get back to a healthier weight, as I'd dropped a few pounds from my job– which wasn't too great, because I was/am already fairly slim to begin with.
At the same time, though, being unemployed was sort of hell: I consider myself quite well-rounded and experienced in various fields (e.g. teaching, customer service, professional writing), and I have my credentials to back them up, including up to a Master's. But it was nearly an insurmountable hurdle to get even a call back from the hundreds of jobs I applied to, if a rejection email/letter, at the very least. It's understandable that the job market during COVID times is horrible (with many saying it's even worse than the financial crisis in 2008), but I still couldn't help but feel discouraged with the job hunt, getting rejection after rejection from jobs I applied to.
Yet, even if I wasn't very happy looking for jobs, I think what prevented me from going full-depressive mode was the fact that I'd gone through the same ordeal just last year, when I returned to the US after a four-year stint in France. I was absolutely miserable back then, and inadvertently joining a MLM for a month (and thankfully getting the heck out) almost destroyed me. Peppered with rejections from the million jobs I'd applied to, as well as personal ones from dates I'd gone on, I think having gotten a taste of the harsh world really changed my outlook on it all.
Yes, I had become really jaded through all of that, but now, while I still might harbor some bitterness and resentment, I've learned not to take it so personally and just move on. After all, there's no point in stewing over something that won't change– only I had the power to change, and framing the whole process in a more cautiously-optimistic light definitely helped me out this time around.
That's to say, my motto on life at this point is to be "cautiously-optimistic." It's about striking the balance between not getting too hopeful (and putting your eggs in one basket) and being too cynical about potential prospects. I find it a more-positive twist on what I used to believe, which was expecting the worst in everything. Being negative all the time does not serve you at all, and it really does help to make life a lot easier by having some sort of optimism at hand.
What has worked for me, to become more positive, is to appreciate the things I already have. While I hadn't a job during my unemployment, I had a lot of other things that many didn't have, especially during COVID. I had a roof over my head (and, thanks to living back with my family, I barely pay any rent), I had enough food to eat, and I was getting unemployment benefits (which honestly was more than what I was making at my old job). More importantly, I was healthy, whereas others might have caught the horrible virus. Acknowledging that I was doing okay during these tough times made the day-to-day job hunt more bearable, as I continuously counted my blessings every day.
So now what? Well, I know that I'll be working for at least a bit and earning a steady paycheck along the way. I'm still waiting on a few more job offers, but otherwise, I'm okay with the temp job I'm handling. COVID times have made it difficult for companies to hire permanent positions, just because everything is so precarious. I fully understand, and I'm in no rush to secure a full-time, permanent job because of that. There's still time to figure it out: I'm still young, and I will continue to plug at job applications even with a new job. I won't settle until I make it, whenever that may be. We'll see what the rest of the year holds, and I hope to update you on my journey.
Thanks for reading my ramblings. Take care of yourself!
— The Finicky Cynic
Check me out on Facebook! https://www.facebook.com/thefinickycynic