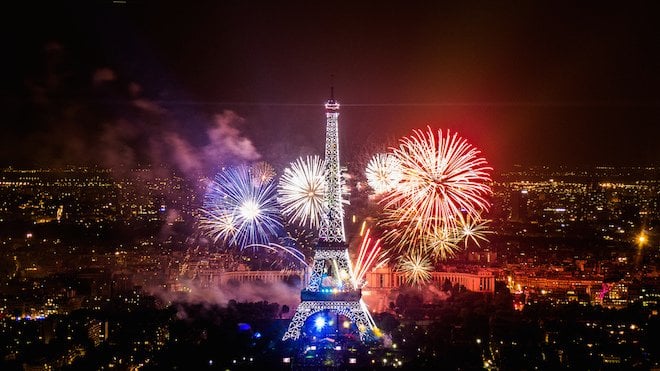 Bonjour, mes amis!
Today marks Independence Day in France, known as le 14 juillet. Meant to commemorate the storming of the Bastille as a sign of protest against the monarchy, it has since become the national holiday of the country, as millions of people take the day off to spend time with family, watch fireworks at the Eiffel Tower at night, and the crazy Firemen's Ball afterwards (something I wish to experience!).
Since living in France beginning in 2015, I haven't been able to experience le 14 juillet, as I would always go home in the summer to see my family. I only was able to experience it back in 2014, when I studied abroad in Paris over the summer. I've been meaning to partake in it again and, this year in 2019, I have made it my reality.
In fact, I purposefully made it my goal to stay long enough to be present for the celebrations. I don't live in Paris, so it was a matter of booking accommodation and transport well in advance so that costs weren't so ridiculously-high as the date got closer. Besides that, I do love Paris, and I am always happy to return to it again and again.
Any case, I hope to have a good time on this day of commemoration and celebration. I wish everyone good festive cheer, et merci d'avoir lu mon post! À bientôt. 🙂
— The Finicky Cynic
Check me out on Facebook! https://www.facebook.com/thefinickycynic