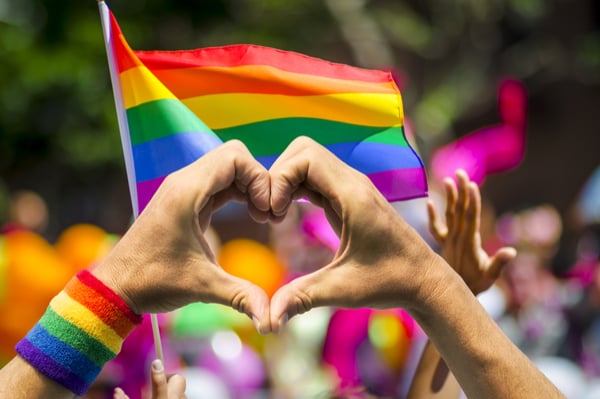 Today marks the first day of Pride Month. It is a month where the world celebrates LGBTQ+ people, their history, and their diversity. It is a time of the year where we remember the fight for equality in a heteronormative society, and we celebrate it with numerous Pride parades all over the globe.
It's true that we've come so far in the last fifty years with LGBTQ+ rights. Especially when people have been discriminated, even killed, for being who they are, it's great to see just how much progress we've made in our struggle for loving whom we love. In fact, just recently, Taiwan became the first country in Asia to legalize same-sex marriage, which is huge considering many Asian countries are rather conservative in their LGBTQ+ beliefs. Plus, my family is from Taiwan, so I was surprisingly ecstatic that the country had done this– shout out to my people!
I always look forward to Pride Month. For me, I do identify myself as part of the LGBTQ+ community and, commercialized as the parade and overall concept it has become over the years, it still spreads a good message about love, acceptance, and inclusiveness. It's important to know that, at the end of the day, we're all just people who want to be loved, and no law or hate should take that basic human right away from us.
Last year, I went to my first-ever Pride parade. It was a blast, as I got to deck myself in rainbow attire and participate in the music and festivities in town with acquaintances. It was so good to see other people involved, some whom still might hide their sexuality in school or at work, but at least for the day can express themselves freely. Others, on the other hand, don't shy away from showing who they really are, during and outside of Pride.
For myself, it's not like I "hide" my sexuality at work or in public. I accept my sexuality, but I choose not to flaunt it. And that's okay. For some people, they're more outgoing and see their sexuality as the most-important thing to them– something that they don't want to hide from the world. That's okay, too. For them, it's a public affair, and for me, it's more of a personal one, which I would only choose to reveal to close people whom I trust. It's like imparting your salary: some are open to discussing it, while others aren't. And both cases need to be respected.
Unfortunately, I won't be around to partake in the Pride parades near where I live, as I'll be traveling and missing out on those dates. However, I'll still be there in spirit, as I continue to embrace myself for who I am. Acceptance can be hard, but with time and a positive environment, you'll learn to love yourself and others around you.
Love is love. ❤
— The Finicky Cynic
Check me out on Facebook! https://www.facebook.com/thefinickycynic