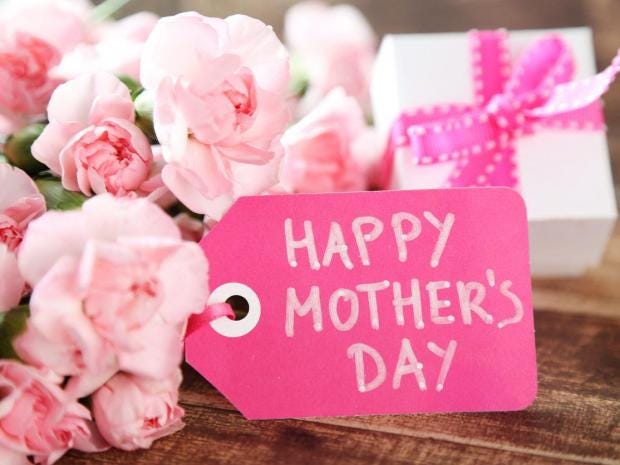 Hello, bloggers!
Today is Mother's Day in the United States. It's kind of weird to think about it, because in fact, this is my first Mother's Day when I'm not back home celebrating it with my own mother. In the previous years, I would already be back home after my work in France was done for the school year, but this time, I'm still here until late June for work. Interestingly, Mother's Day in France isn't until the last Sunday of the month, but still, I won't be around to celebrate it. But I digress…
At least in the U.S., Mother's Day is a relatively-big deal. Families tend to treat the mother out to brunch, as well as give gifts at home. All to show how much they appreciate her for all the work she's done for her family– husband, children, even pets. After all, she's the one who gave birth and started the family unit, all the while keeping it together for years on end. In essence, the mother embodies compassion, nurture, and unconditional love.
I've written about my own mother in previous "Mother's Day" posts, so I won't reiterate so much here. But I'm grateful for having such a wonderful mother while growing up. She's gone through a lot in her fifty-seven years, from poverty as a child to battling (and winning against) cancer just five years ago. All the while, she's done a lot for me and my sister, making sure that we were comfortable growing up, with good education and financial support. She did that while also juggling long shifts at the hospital as a nurse, equally the breadwinner (with my dad) for our family. Now, she's retired, along with my dad, and enjoying the freedom of traveling the world– really, they travel even more than I do!
Admittedly, my mom isn't perfect, either. In fact, no one ever is…sometimes, I found her bluntness too harsh, her inability to accept certain things in life. Sometimes, she was too strict, and at times had a hard time expressing herself completely. I used to not like that about her, but over time, I learned to accept her ways. I think much of what I didn't like about my mom was just because I couldn't quite put myself in her shoes– she's human, like any of us, and so there are things which make her tick, make her uncomfortable, and so forth. Plus, she wants a good life for us, and so being blunt and strict at times was necessary to make sure that we don't mess ourselves up– if anything, I have to appreciate that, as I believe that, because of her raising us, my sister and I have a good head on our shoulders. That, and the ability to take on life as best as we can.
Considering that I'm not present for Mother's Day, the best I could do was call her on Skype and wish her a Happy Mother's Day. I did that on Friday, and it was just a matter of exchanging good words with her. I think we've come a long way in our relationship, from the idolizing days as a young child to apathy as an adolescent/young adult to *slow* acceptance today. It's surprising how even just 2-3 years prior, I was still kind of not so in touch with my mom– I guess it was because I was fresh out of college and trying to establish a life for myself that I put family on the back-burner. I used to find our Skype sessions a distraction, but now, I look forward to them almost every week. Amazing how things shift in such a short period of time.
I'm rambling a bit too much, so I'll just wrap up and say that mothers (or mother figures) are great, and they should receive the respect and gratitude they deserve every day of the year, not just one day. Celebrate her presence all the time, and overall, be kind like her.
Wishing you all a great Mother's Day!
— The Finicky Cynic
Check me out on Facebook! https://www.facebook.com/thefinickycynic