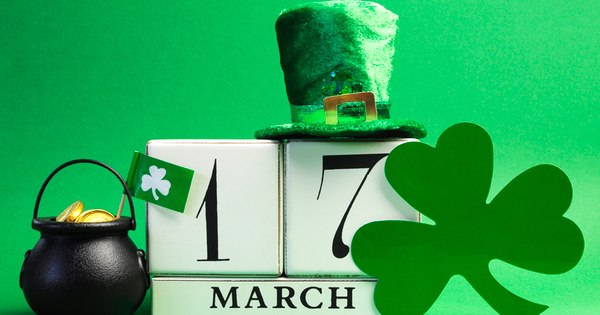 Happy Saint Patrick's Day!
Normally, I don't particularly have an affinity for this Irish-originated holiday (although I wouldn't say that I hate it). In fact, the extent to which I do so is by wearing something green and using it as an excuse to consume more alcoholic beverages than usual, particularly Irish whiskey.
Although the tradition of it has been long forgotten due to its extreme commercialism (including all the way here in France), Saint Patrick's Day does have some good notes on conviviality with friends, family members, and loved ones as they all join in on the fun spirit for the day. Alcohol just fuels it, and it's okay to let yourself go and enjoy consuming the rich beers and whiskeys of Ireland.
Around this time last year, I was still in France for work. In fact, the actual Saint Patrick's Day was fairly tame, as I had a few drinks with my teacher friends in the flat we lived in, but nothing too much– however, it was the day after (also a weekend) when we decided to continue the party, as we consumed overly-strong beers before washing them down with Jameson. I admit, I ended up drinking too much (and even stupider, on a half-filled stomach, since I'd a light dinner beforehand) and got super drunk, to the point that I could barely stand up. Ended up throwing up later that night before having one of the worst hangovers the next day; it took me until past 17:00 that day to feel somewhat better.
This year, I'm still in France, and I do have plans to celebrate Saint Patrick's Day with friends. Plans are still up in the air, as I'm deciding whether just to go hang at an acquaintance's flat to party and/or go out to the bars that night. We'll see how it goes, although I know for sure that I don't want to get shit-faced as I'd done last year.
In any case, enjoy your Saint Patrick's Day (and drink responsibly!). Cheers.
— The Finicky Cynic
Check me out on Facebook! https://www.facebook.com/thefinickycynic