Greetings!
Welcome to this month's "Man Crush Monday," in which I reveal my current man candy obsession. For the month of March, I present Tom Flynn, a YouTuber who makes videos on life, dating, and relationships.
Now, I admit, I don't necessarily like watching relationship advice videos on YouTube, just because I find many of the people who talk about them to be quite superficial and repetitive, not to forget good-looking, which makes it all the more unrelatable for average Joes out there. Plus, they're pre-dominantly heterosexual advice, so not applicable to queer people out there.
I wouldn't go as far to say that Tom Flynn (aka "JustTom") is significantly different from the cookie-cutter, Matthew Hussey-wannabe personality, but I've found his videos much more interesting than others which I've watched. For one thing, it's his boisterous, Philly accent and his knack for story-telling that demonstrates just how much of a natural entertainer he is. I'd go to say that his advice and tips on dating and relationships (despite myself having never been in a relationship) are quite refreshing– he puts a new spin on generic topics and goes deeper into the psychological and emotional aspects of them, something which not many other relationship-oriented YouTubers really do. Whereas others just talk about the superficial qualities that they look for in a girl, Tom goes further to explain the body language, the mannerisms, and chemistry that shows how a good relationship or date can work.
Even if I'm not keen on dating/relationship advice videos, I would actually take the time to watch Tom's videos, just because he's a naturally charismatic person. You can tell that he knows his stuff, and he's really articulate when it comes to explaining things. Overall, he seems like an all-around good guy, and guys should definitely get on his level when it comes to charming and respecting a girl.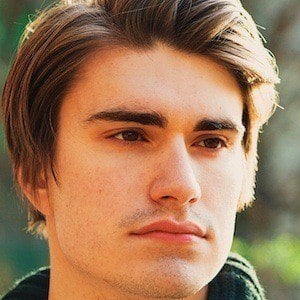 I encourage you to check out his videos (YouTube channel here). Otherwise, have a good day!
— The Finicky Cynic
Check me out on Facebook! https://www.facebook.com/thefinickycynic