Greetings!
Now, it has come to my attention that, over the past year or so, I've come to discover that I have rather a keen attraction to redheads. It's interesting to admit this, just because growing up, I've met plenty of them through school, work, and whatnot, but I never paid much mind to them– yes, I considered some attractive, but never to the point of having huge crushes.
At least with this year, though, I guess that I've been meeting more people who are gingers and finding them seriously attractive. From my German friend's best friend who visited for a weekend in France to even one of my students at the university (super bad, I know, but nothing will be done– guaranteed), I'm actually kind of blushing at the fact that I have an actual thing for redheads…
Inspired by Alex Shillington's video here, I'll be offering a brief list of my favorite redhead crushes. Compared with Shillington's video, which focuses more so on fictional characters, I'll list real-life celebrities instead, occasionally pointing out their characters, if necessary. Prepare for some serious fan-girling, people!
Without further ado, here they are!
My 5 Redhead Crushes
1. Anneliese van der Pol.
Probably one of the earliest redhead crushes that I can remember, van der Pol is straight-up beautiful. I grew up watching her comedic antics as the not-so-bright, but bubbly Chelsea Daniels on That's So Raven and I found her to be such a hoot. Given her Dutch background and bright smile, van der Pol started my love affair for redheads at an early age.
2. Katherine Barrell (as Officer Nicole Haught).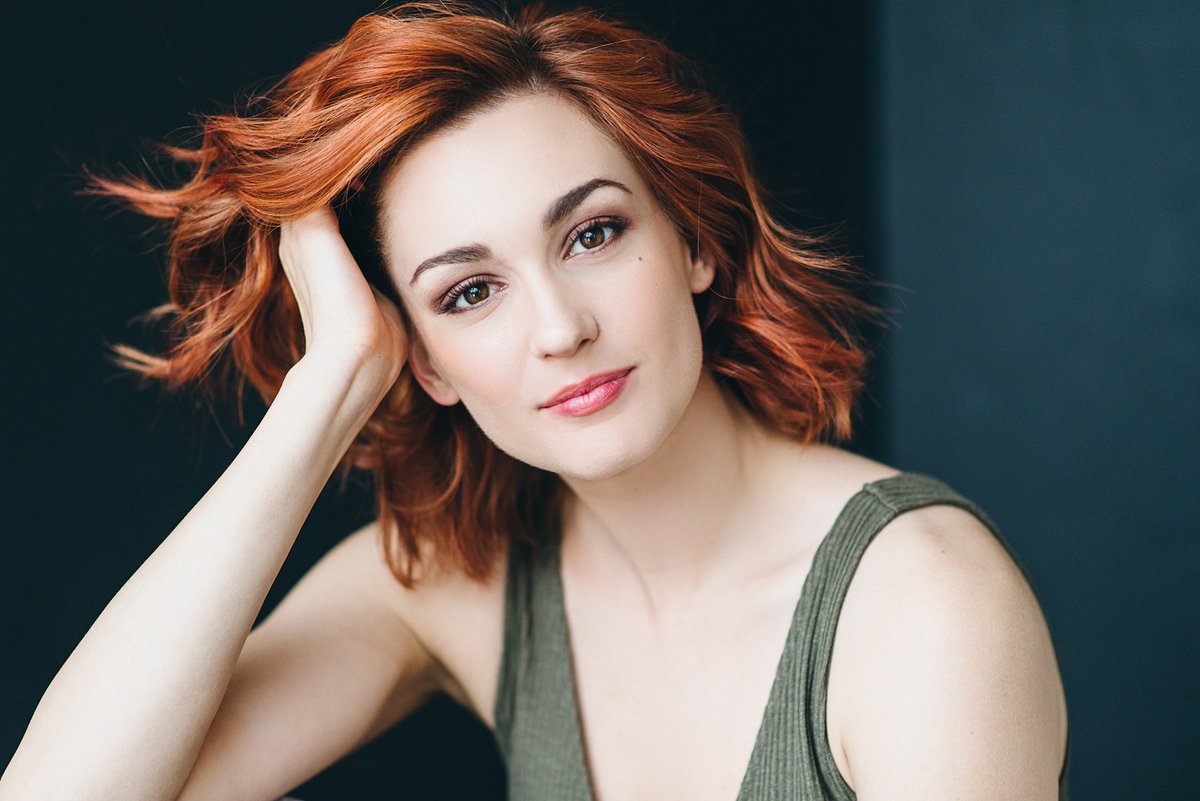 Although Barrell herself isn't a natural redhead, the fact that she dyed her hair for the role as Officer Nicole Haught in Wynonna Earp was a good choice: she looks so damn hot (pun intended)! Besides looking tall and seriously attractive in a suit, Barrell plays Haught with swagger, but also tenderness as a LGBTQ+ character that's gaining the mainstream attention that it deserves. ❤
3. Andrew Smyth.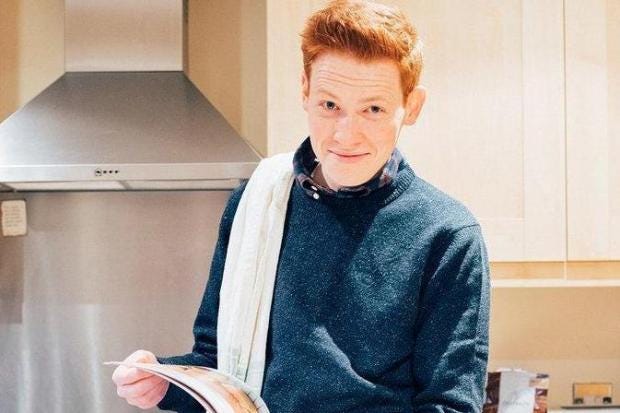 Just this summer, I became hooked on The Great British Bake-Off, and I couldn't help but be smitten by Smyth, one of the contestants on the show (Season 7, I believe?). Besides being young and adorable, Smyth's gentle Northern Irish accent got me swooning, all the while his baking skills so precise and smooth to melt any ladies' heart– I do love a man who can bake!
4. Mackenzie Davis (as Yorkie).
I already discussed my huge crush on Davis in this post, but all the same, I can't help but reiterate her extraordinary performance as Yorkie in Black Mirror's "San Junipero." Although Davis herself isn't a natural redhead, the fact that she dyed her hair and donned those 80's nerd glasses really got her into character, and I fell in love with her performance as the demure, but sweet Yorkie. So precious~
5. Una Healy
Again, I've also discussed Healy in a previous post, but she makes the list here as well! Seriously, she looks like an angel, has the voice of an angel…how can she be any more perfect? This Irish singer turns heads with her red hair, enchanting blue eyes, and amazing vocals. Too bad she's already taken, as she's married and has children. A girl can dream, right?
Who's your redhead crush? Let me know!
— The Finicky Cynic
Check me out on Facebook! https://www.facebook.com/thefinickycynic