Greetings, bloggers!
For people who've never been to Europe before, choosing where to go can be a daunting task. In addition, you might not know just how to plan for the trip, e.g. timing, accommodation, transport, budget, etc.
Have no fear, though: as someone who has traveled extensively throughout the continent, I'm here to offer five of the best cities to visit as a first-time traveler in Europe. Soon enough, you'll be well on your way to planning one of the best trips abroad!
5 Destinations in Europe for First-Time Travelers
1. London, England.
Next to Paris (and Rome, all of which make up the "Big 3," as I call them), London is one of the most widely-visited cities in Europe, drawing almost 32 million visitors in 2015. Home to the Buckingham Palace, red telephone booths, and British soldiers with tall, fuzzy black hats, London certainly gives off that posh, debonair feel that many of us foreigners just find so attractive (not to forget the accents!).
While London is by far not a representation of the whole England (e.g. it's more expensive than other parts of the country), it's a good place for first-timers to start their European journey. The city is massive, and you can spend at least a couple of weeks there, maybe more! It's also conveniently located near other cities worthy of visiting, perfect for day trips to places like Bath, Oxford, Canterbury, and Stratford-upon-Avon. In the end, it's a bustling center with the sprawling architecture and glamour reminiscent of other urban jungles like New York City or Tokyo.
2. Paris, France.
Ah, Par-ee… it's the stuff of everyone's romantic dream, filled with croissants, berets, and the Eiffel Tower. Millions of people visit the French capital every year, and they're usually smitten by the classy, 19th-century architecture and the sheer number of things to see in the center. Plus, the wine, the cheese, the baguettes…what's not there to love?!
For me, I studied abroad in Paris during college, later returning to France (not Paris) to work, which I've been doing for the past two years. For some time, I was straddled between fantasy and disillusionment for the capital, after a mixture of good and bad experiences whenever I went back. However, don't let me dissuade you from going: Paris is worth visiting at least once in your lifetime. Heck, you can spend a lifetime, and still not see everything! It's a good city for first-timers to indulge in that dreamy, je ne sais quoi attitude, all the while practicing that high-school French!
3. Barcelona, Spain.
For the rest of Spain, the city of Barcelona is like its own little world: instead of Spanish, the locals speak Catalan, and the culture is very different, too. While you'll probably not get that "authentic" Spanish experience, Barcelona is a great city for first-timers to satisfy their cravings for modernist architecture, amazing tapas, and the beach!
True, Barcelona is huge, although not impossible to see on-foot, especially if you're on a budget. Plus, it's absolutely rich with just about anything Gaudi: la Sagrada Familia, Casa Battlo, Park Guëll, etc. The city is full of colorful architecture, not to forget a sweet nightlife for any traveler to enjoy, whether to relax with sangria or party until sunrise!
4. Rome, Italy.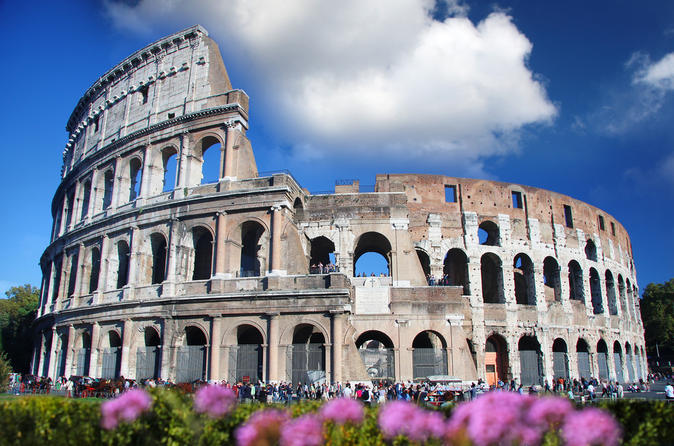 Like with London and Paris, the city of Rome is part of the "Big 3" of places that people visit when they visit Europe for the first time. Perhaps you fell in love with it upon watching The Lizzie McGuire Movie (oh c'mon…don't deny it!) and with its cobblestone streets, Roman ruins, and fantastic blend of Baroque, Gothic, and Renaissance architecture, it's no wonder that so many people want to see "the Eternal City."
There's a lot to see in Rome (as it goes for many cities on this list, anyway), but thankfully many of the main attractions, e.g. Colosseum, Trevi Fountain, Spanish Steps, are concentrated together in the city center, thereby easy to get to them on-foot. Granted, the queues will be monstrous if you want to see the monuments, but they're worth it for la dolce vita…italiana!
5. Prague, Czech Republic.
Perhaps not on many first-time travelers' radars, Prague is nevertheless a highly-worthwhile city to check out. It's completely stunning anytime of the year and, being in Central Europe, it also is significantly cheaper to travel in: great for first-time travelers on a budget!
Spend a week in Prague, and immerse yourself in the beauty of Charles Bridge, the colorful Old Town Square, and the Prague Castle (with stunning city views to boot!). Czech food is hearty and delicious, all the while costing no more than 10 euros a meal! Relish the goulash with dumplings, and enjoy the Czech's Pilsner beer. There's a lot to see and do here, so take full advantage of it!
Notable mentions:
1. Munich, Germany.
2. Bruges, Belgium.
3. Madrid, Spain.
Where is ONE place on your bucket list for Europe? Let me know!
— The Finicky Cynic
Check me out on Facebook! https://www.facebook.com/thefinickycynic